IADC ART Spark Tank Meeting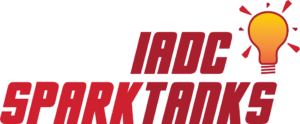 Date:  11 December 2019
Time:  8:30 – 11:30 am
Venue: IADC
Location:


(Please note our new address)


3657 Briarpark Drive, Suite 200
Houston, TX  77042
Contact: Holly Shock
Phone: 1-713-292-1945
Email:  holly.shock@iadc.org
Register now to attend IADC ART Spark Tank

Register to hear new ideas on diverse topics at the next IADC Advanced Rig Technology (ART) Spark Tank, scheduled for 08.30 – 11.30 on Wednesday, 11 December 2019.  The Spark Tank will convene at IADC's headquarters at 3657 Briarpark Drive, Suite 200, Houston, TX  77042.  If you plan to attend, please register online at http://dev2.iadc.org/event/iadc-art-spark-tank-6/.
The event provides an opportunity to technology entrepreneurs to pitch their products and ideas ("Sparks") to a panel of drilling contractors and operators ("Sharks").  The purpouse is to give insights to technology developers into what matters to those for whom they are innovating.  Only Sharks will ask questions of the presenters.  Audience members are welcome to chat with presenters during the break and following adjournment.
IADC is greateful to its Sharks for sharing their time, talents, and expertise.  Sharks for the 11 December  Spark Tank are:
Riaz Israel, Team Lead – Wells Technology, BP

Matt Dalton, Technology Business Manager, Transocean

Greg Osten, Manager of Projects, Parker Drilling

Robert van Kuilenburg, Noble Drilling (ART Chair and moderator)
Agenda
8:30   Coffee and networking
9:00   Welcome & Introductions – Robert van Kuilenburg, IADC ART Chair
Speakers have 15 minutes, with 15 minutes allotted for Sharks' Q&A:
9:15    "Real-Time Oil Degradation Monitoring": Tab Manning, Pratt Hydraulics
Contaminated oil is one of the leading causes of component and system failures in hydraulics. The goal is to be able to predict failures before the occur. A reliable and proven solution is implementing the TAN Delta Oil Quality Sensor into the system for real monitoring for instantaneous feedback of the oil quality on a holistic level.
9:45    "Predicting Time to Failure": Sunil S. Vedula, CEO & Founder, Nanoprecise Sci Corp
Nanoprecise has created a patent-pending solution that combines physics, material science, and data analytics to diagnose issues with physical assets such as machinery and predicts the "Remaining Time to Failure." The sensor extracts RPM, vibration, sound, temperature & humidity information, and the software analyzes the data to achieve anomaly detection, fault characterization & remaining useful life prediction. The software is built on AI algorithms that had only been limited to research papers until now.
10:15    Break
10:30    "Bolt Monitoring – Detecting Bolt Rotation, Shock and Vibration in the Derrick": Jim Profit, Salunda
Real-time feedback on bolt position is currently missing. A new technology is available that can detect any bolts that are rotating in position as a precursor to failure/dropped object. By filling this sensor gap, a significant reduction in HSE risk is achieved, as well as significant cost savings. A real-time monitor provides multiple data points around the derrick and provides clear condition-based monitoring on the status of the derrick via a green/yellow/red status indicator. The network already integrates with OEM control systems. In addition, real-time surface vibration data can be compared with the operator's downhole events, such as jarring, stuck pipe, stick-slip, BHA whirl, lateral & axial vibration, etc, and the effects better understood. Data is logged and date/time stamped for analysis and can be made available to operator networks for continuous local and remote monitoring.
11:00   "A Safer and More Efficient Drillpipe Spinner" : Paul Tompkins, Oilfield Products International (OPI)
OPI has developed a patent-pending drill pipe spinner that is safer, more efficient and versatile, making it a unique piece of equipment at any rig location. With these principles in mind, it is important to be intentional about every piece of equipment that goes into this process. OPI has created a viable solution to ensure these principles are upheld with their drill pipe spinner. Its versatility is evident in its technologically adept design, working seamlessly with rig augmentation software. Its efficiency is evident in its simplicity and maintenance friendly design, decreasing trip time by 40%. Furthermore, it can spin up and spinout drill pipe and tubulars both vertically and horizontally and can go from being a stand-alone spinner to a spinner directly installed in an Iron Roughneck.
11:30   Adjournment
Photos and videos are not permitted at this event without the express permission of IADC.